Animated Battery Coffee Mug,Battery Morph Mug, Battery Color Changing Mug,Amazing ceramic cup
Product no. SPTONLINE-003
Place an Order in 4 Easy Steps
1. Select your item and quantity
2. Select the number of imprint colors
3. Select imprint position
4. Send your graphics and imprint instructions to art@custommugcup.com after checkout or use our art upload buttons.
After you drag yourself out of bed at the crack of dawn,
now you can visually power up with a cup of coffee inside this cool new Animated Battery Coffee Mug.
This heat-sensitive ceramic coffee cup has a fun battery power meter on the side with green cells that light up
when your mug is over 96.8 degrees F and fade as you consume it or as it cools,
letting you know it's time for refill/recharge. Just like anything else with a battery meter,
don't put it in the dishwasher or a permanent malfunction will ensue.

Watch the gauge rise.
Cold = battery empty
Hot = battery full
Porcelain morph mug.
9cm tall.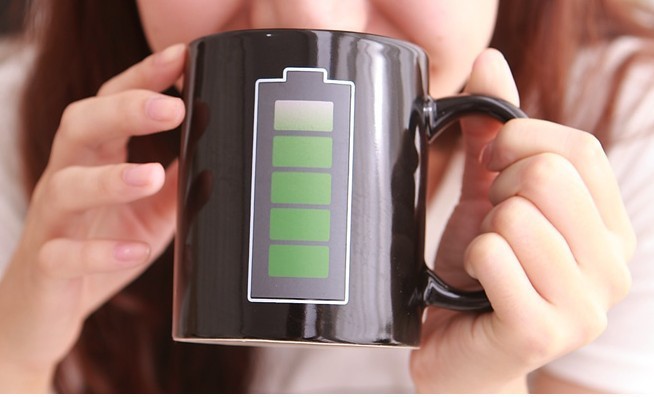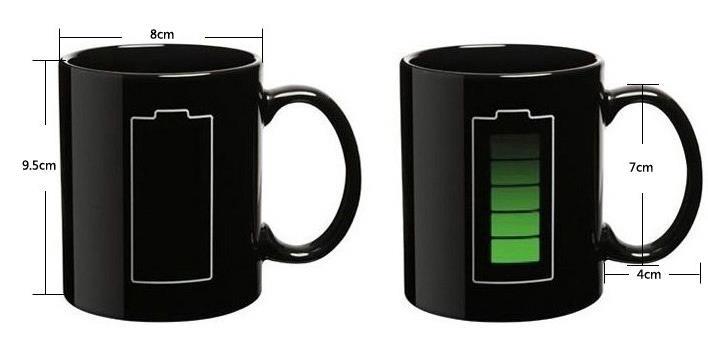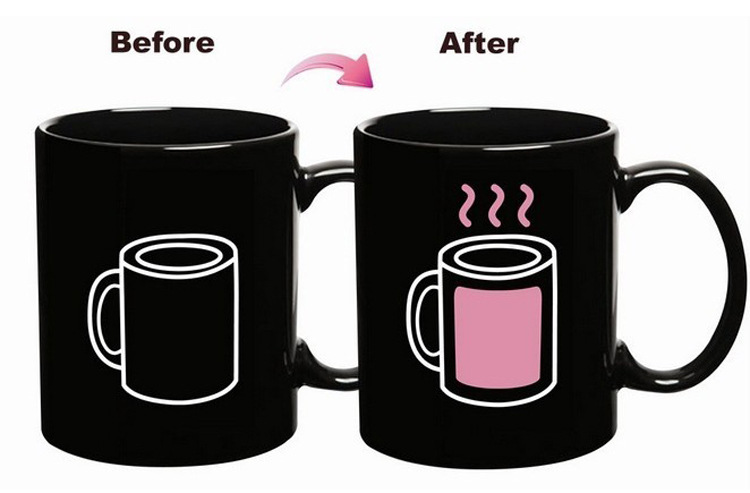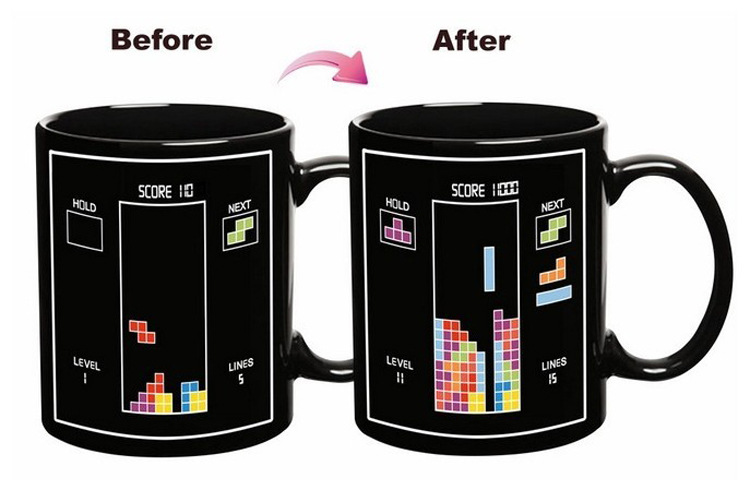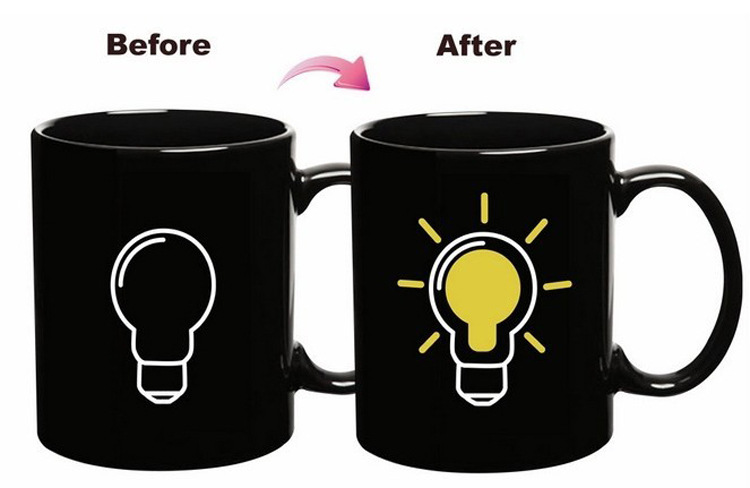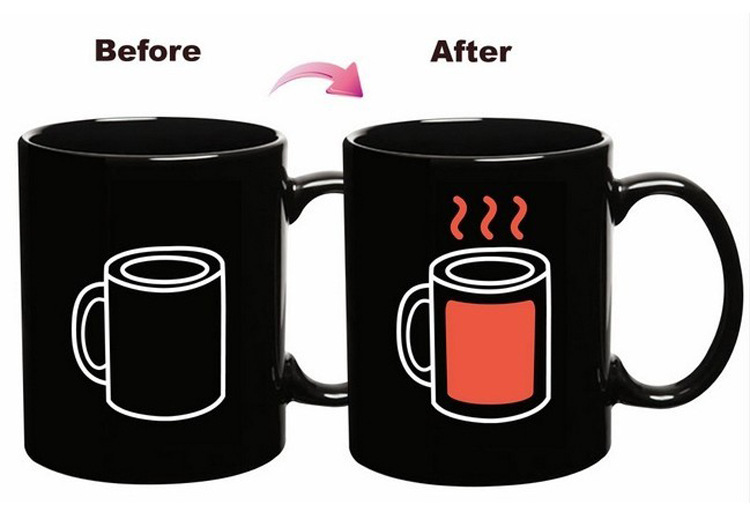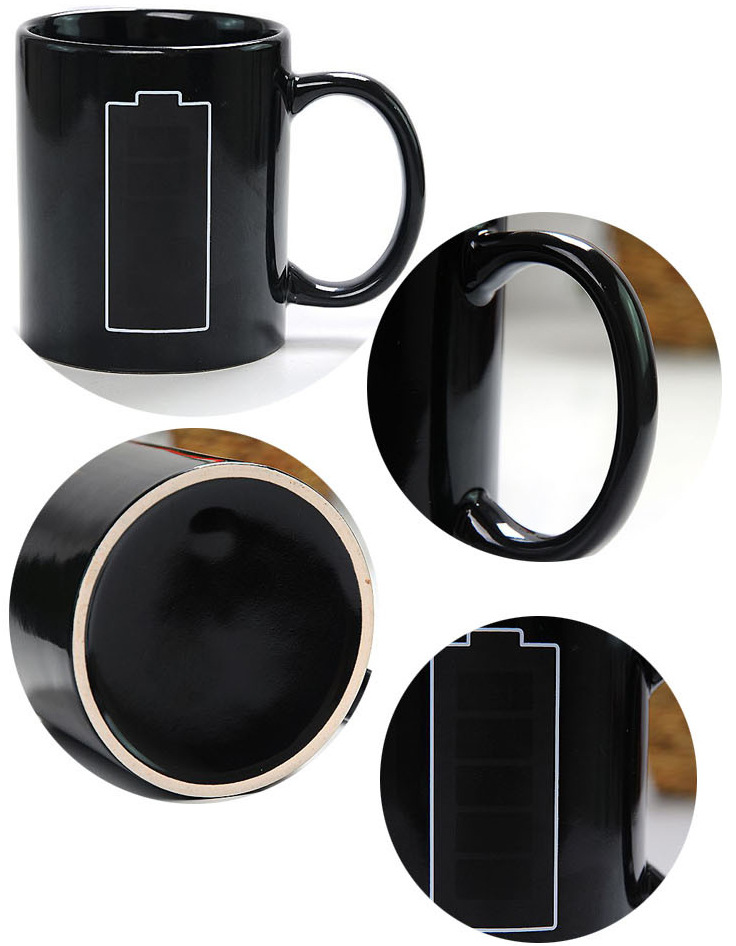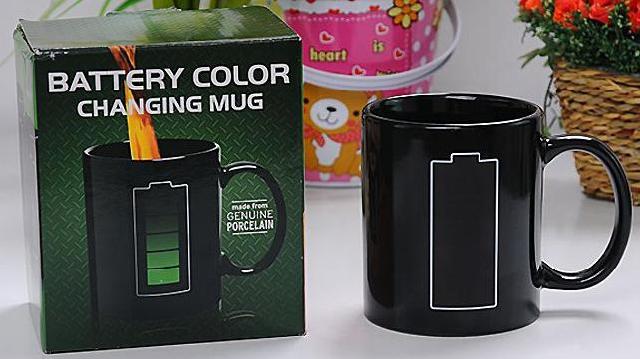 Related Products: