Color Changing Heat Sensitive Couple Magic Mug Heart Coffee Cup Tea Milk 2 pcs/set Valentine Gift
Product no. SPONLINE-1607
Place an Order in 4 Easy Steps
1. Select your item and quantity
2. Select the number of imprint colors
3. Select imprint position
4. Send your graphics and imprint instructions to art@custommugcup.com after checkout or use our art upload buttons.
Product Name: heat transfer lovers cup
Product specifications: high 9.5cm diameter 8cm
Color: Black/red/blue
Net weight: 0.5kg
Product features: DIY personalized printing, can be changed
Cup details:
This cup as a thermal transfer sense of temperature change color cup (black ,red and blue), can be printed in the pattern and the calligraphy and painting etc., cup high 9.5cm, a cup body diameter of 8cm, t the cup body around all black or red or blue, variable, a cup of medial full color.
Discoloration condition: when the cup reaches a temperature of 45 degrees or above, glass surface will slowly become white, color with glass temperature to set. On the contrary, in the cup no temperature or a temperature below 45 degrees. The glass will slowly into the original color.
Commodity packing: 2Pcs/Set
Products Color:
The products color in the photos will be slightly different from real products color,because of light, camera pixel quality, computer monitor.
Products Flaws:
The products are hand made and hand panted, therefore, some of them may have some tiny flaws such as bubble, dark spot, uneven glaze colours, But those flaws Which can be ignored won't influence the use and beauty of the products.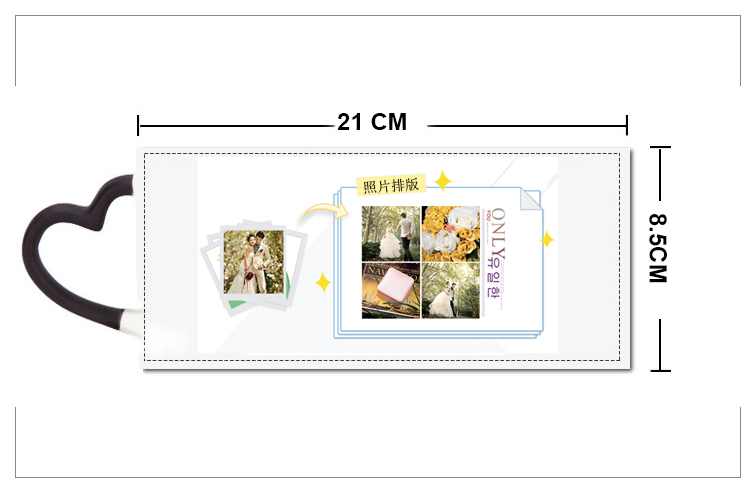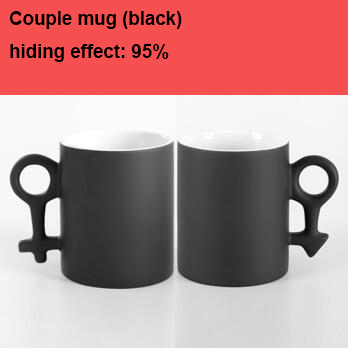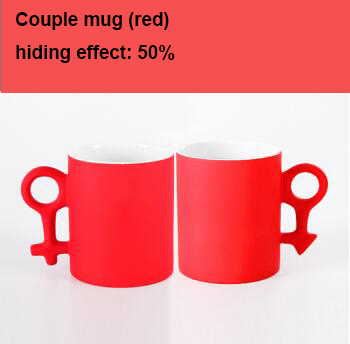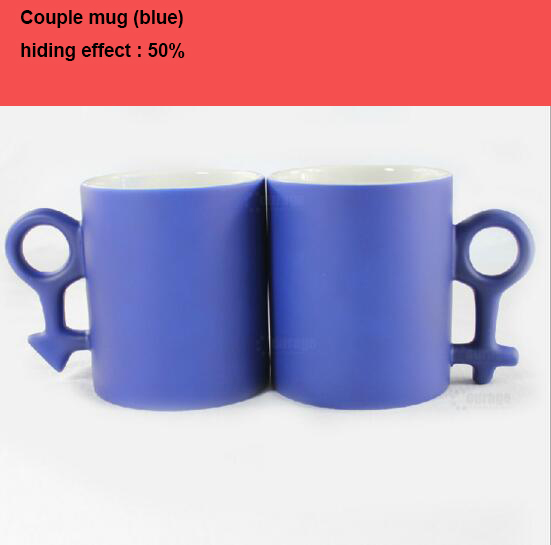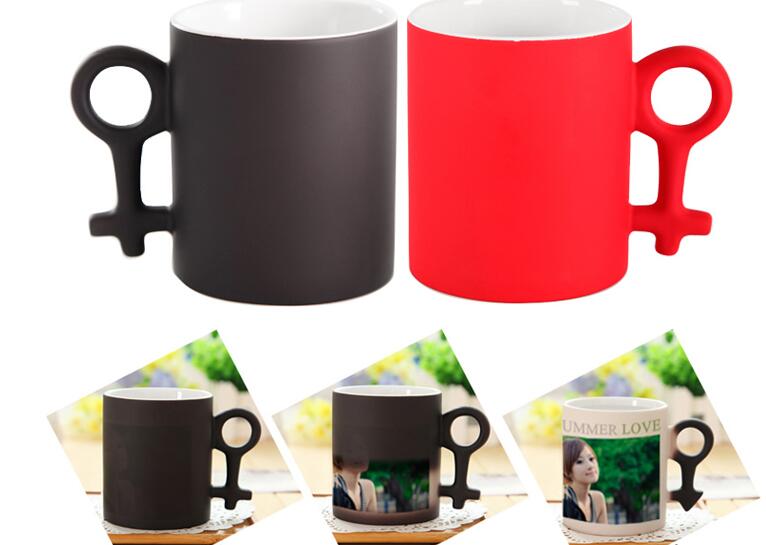 Related Products: