Magic Morning Coffee Mug 12 Oz Heat Sensitive Color Face Changing Ceramic Tea Cup
Product no. SPONLINE-1611
Place an Order in 4 Easy Steps
1. Select your item and quantity
2. Select the number of imprint colors
3. Select imprint position
4. Send your graphics and imprint instructions to art@custommugcup.com after checkout or use our art upload buttons.
MAKES YOUR MORNING MORE FUN: Beat the sadness that the morning brings with this exciting Magic Coffee Mug. As it changes from sad to happy so will your mood! So fill it up and be ready to smile!

HOW TO ACTIVATE COLOR CHANGE: In order to activate cup the temperature of the hot liquid should be over 70°C/158°F5. At that temperature it is possible for the color of the mug to change.

SLEEPY FACE TO AWAKE FACE INSTANTLY: This Magic Morning Cup's faces change as soon as heat is applied. Watch as your cup goes from dark and sleepy to bright and awake and happy!

KEEPS TRACK OF COFFEE TEMPERATURE: Don't you hate it when you take a sip of your morning coffee and it's cold? Well with this cup you don't have to go through this unpleasant experience anymore. As your coffee cools off, your mug turns back to black!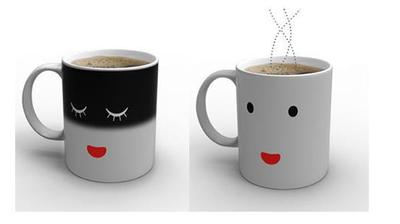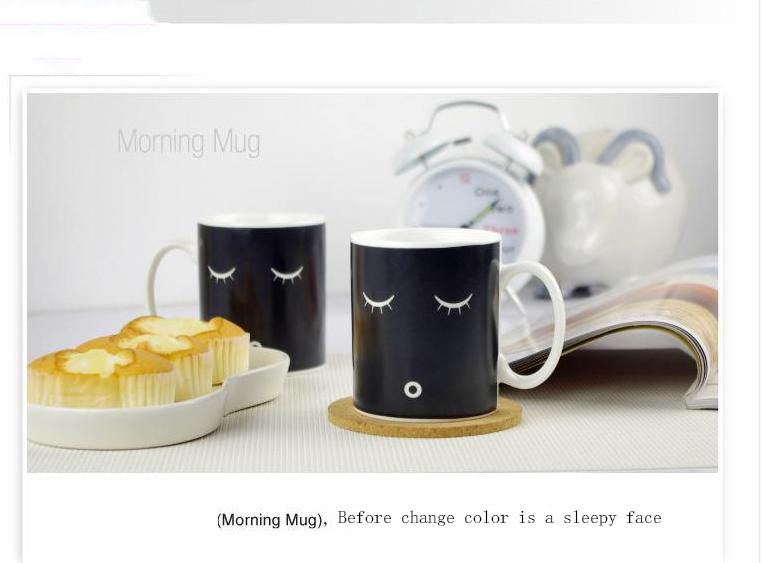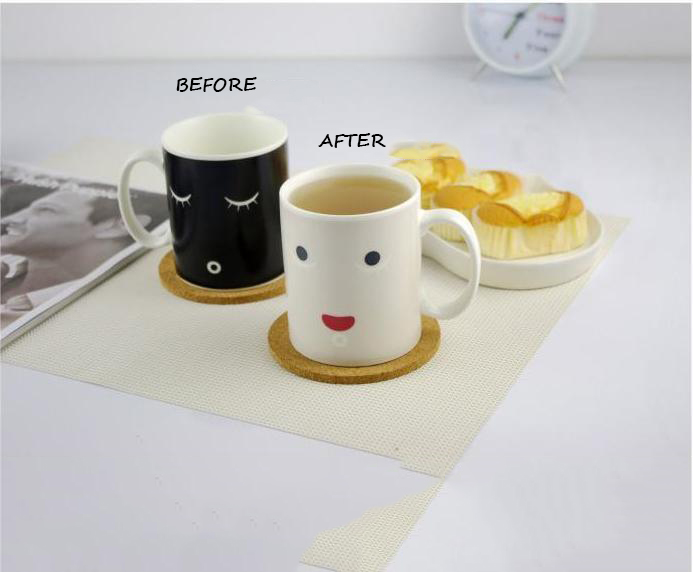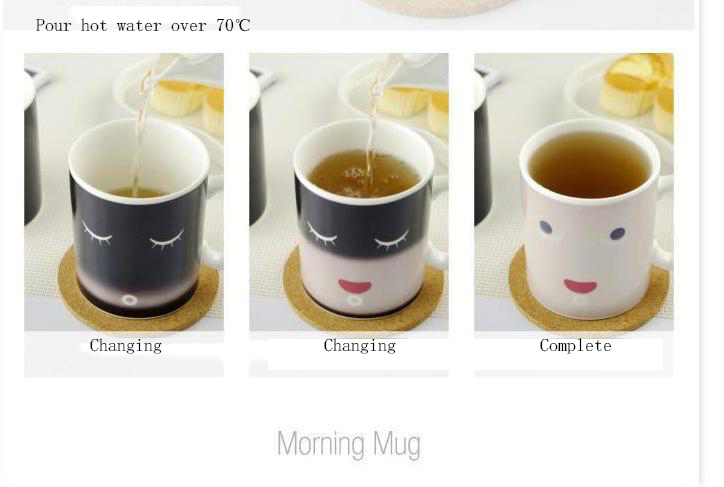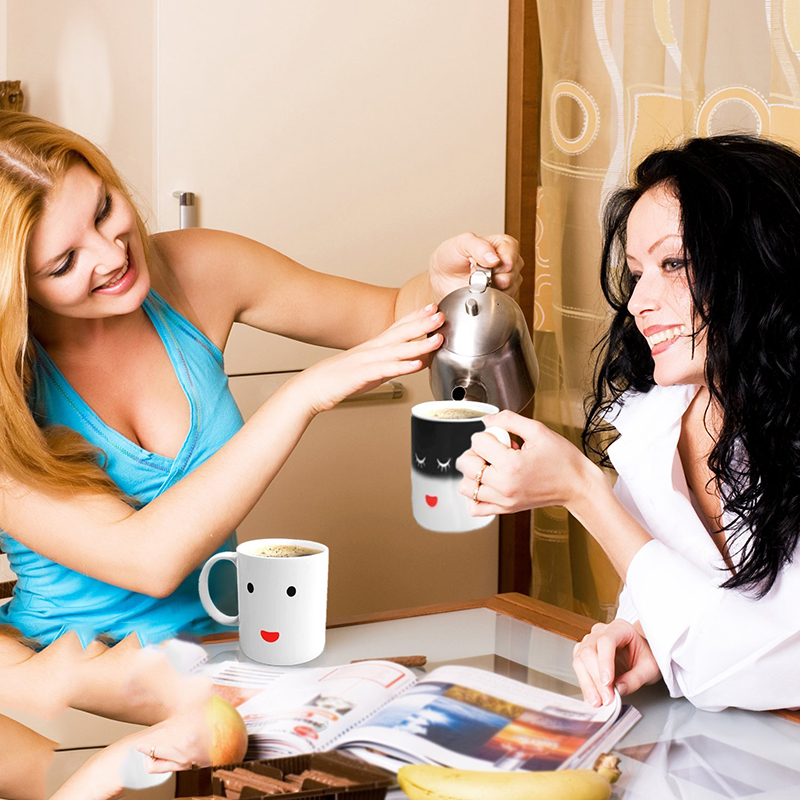 Related Products: