Place an Order in 4 Easy Steps
1. Select your item and quantity
2. Select the number of imprint colors
3. Select imprint position
4. Send your graphics and imprint instructions to art@custommugcup.com after checkout or use our art upload buttons.
11 Oz. Two-Tone Ceramic Customizable Spooner Mug with Square Foot
Mug size :
Top Dia:84mm , Bottom Dia :50mm
Height:103mm
Weight:350g
These 11 oz. customizable spooner mugs not only have a unique design,but they come with color matching spoons.
They are made with high quality ceramic and have a two-tone design.
These ceramic mugs have a colored exterior with a darker and bolder shade of the same color in the interior.
You can get them in blue, green, Red, yellow. Their c-shaped handles provide an easy comfort grip and they serve as the spoon holder as well.
You can get these custom mugs printed or engraved with logos, slogans, graphic designs or your choice of text.
They're perfect for coffee shops, restaurants, bistros, diners, promotional giveaways, gifts and party favors.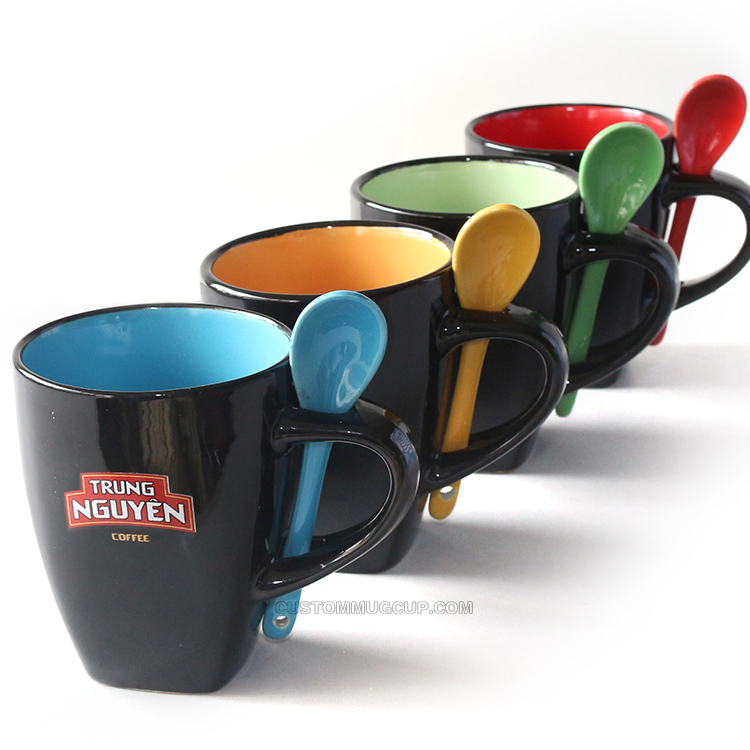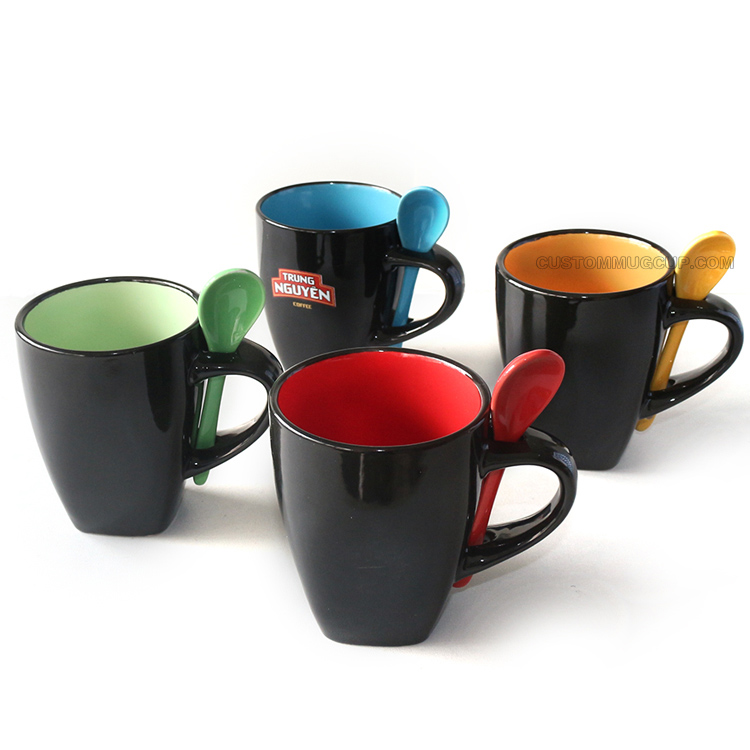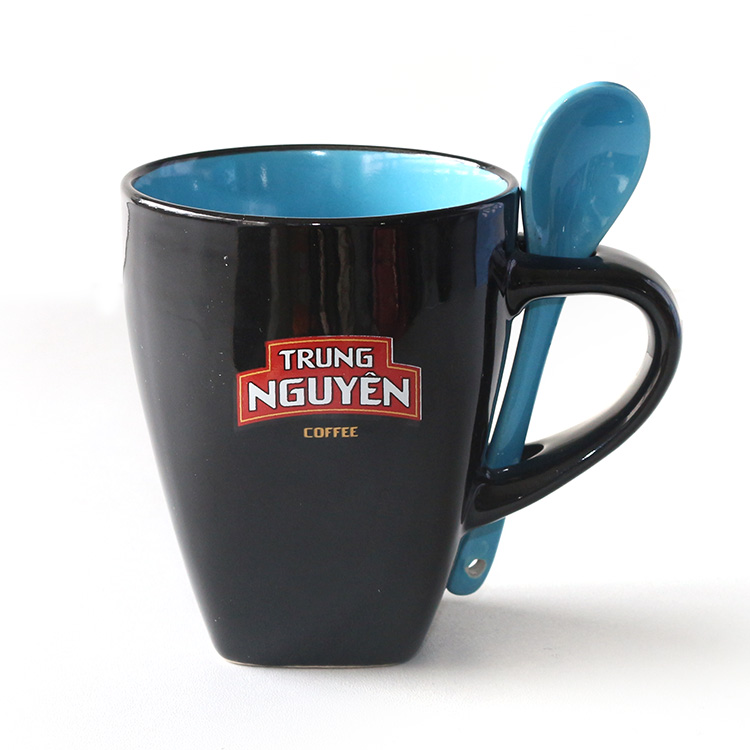 Related Products: