2 Carat Diamond Ring Ceramic Coffee Cup Engagement Ring Mug Gift Box Package
Product no. SPONLINE-1622
Place an Order in 4 Easy Steps
1. Select your item and quantity
2. Select the number of imprint colors
3. Select imprint position
4. Send your graphics and imprint instructions to art@custommugcup.com after checkout or use our art upload buttons.
2 Carat Diamond Ring Ceramic Coffee Cup Engagement Ring Mug Gift Box Package
You know what they say:diamonds are a girls best friend.That may be ture.But in the morning, coffees right up there,too.Our 2 Carat cup offers the best of both worlds.It sports a ring-shaped handle set with a fab faux diamond that slips effortlessly onto her finger as she sips.Its the glamorous way to indulge in two of lifes little pleasure!

Note:This list is for 1 piece of cup.
Height: about 9 cm
diameter : about 7 cm
Packing:1 pc in black box
Box size:about 12*12*9cm
G.W.:0.50kg
Capability: 240 CC
Note:We have black cup/gold ring,black cup/silver ring,white cup/gold ring,white cup/silver ring all in Four Type.Please kindly inform what type you want.We will send by random if we couldn't receive the messages within 24 hours.
For custom logo start from 50pcs , please contact with customer service , thanks.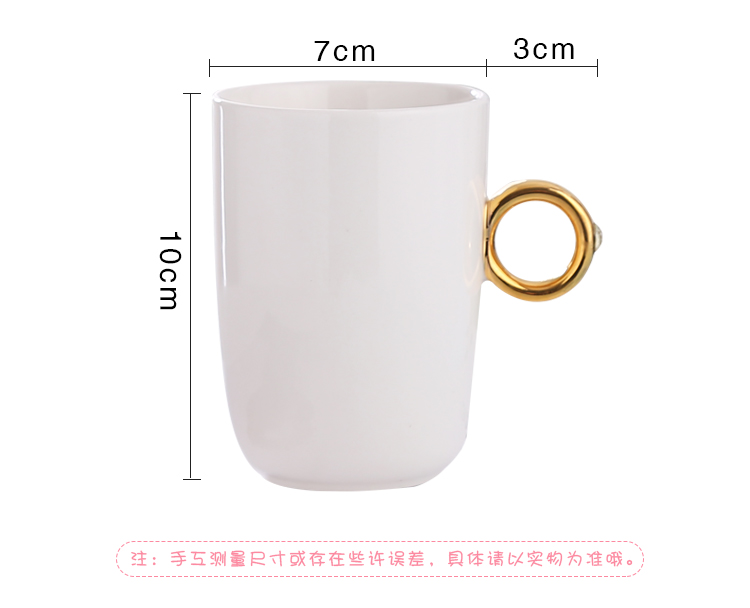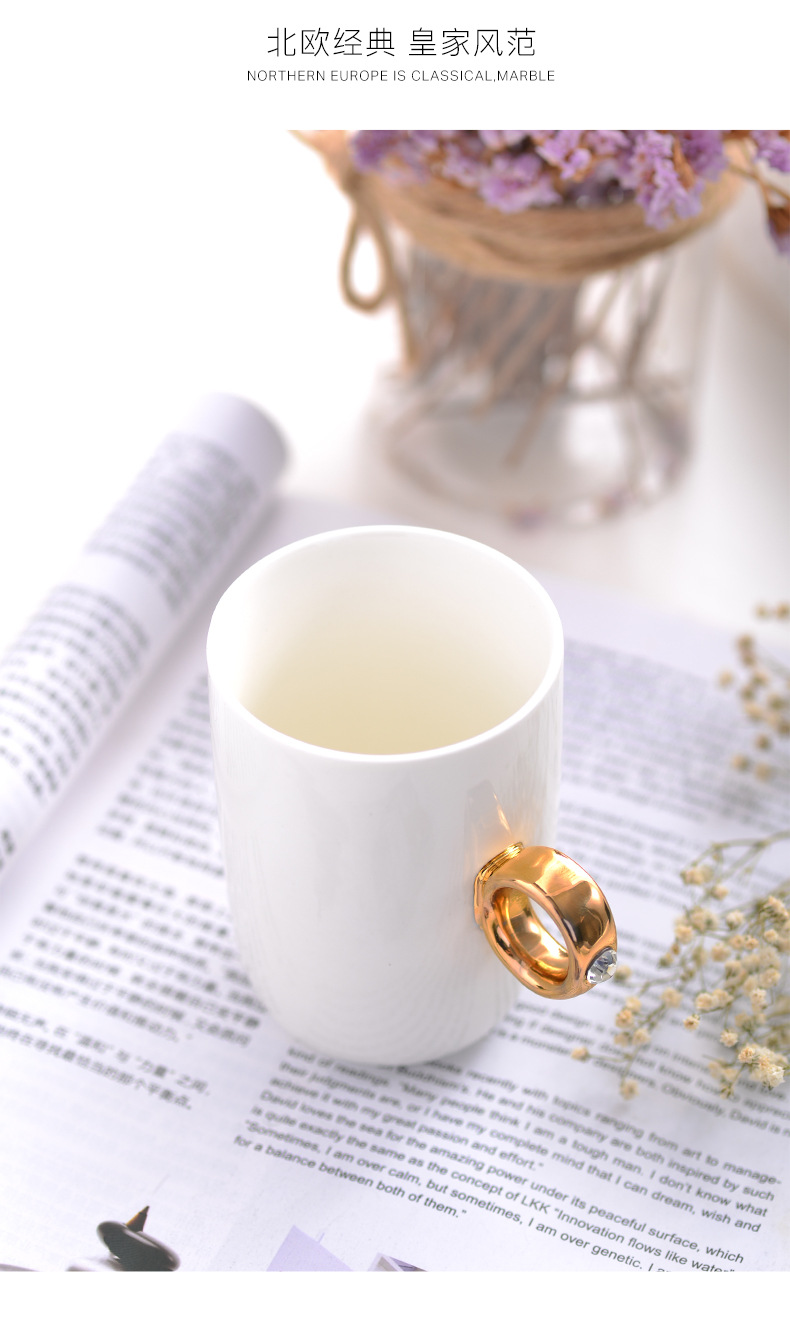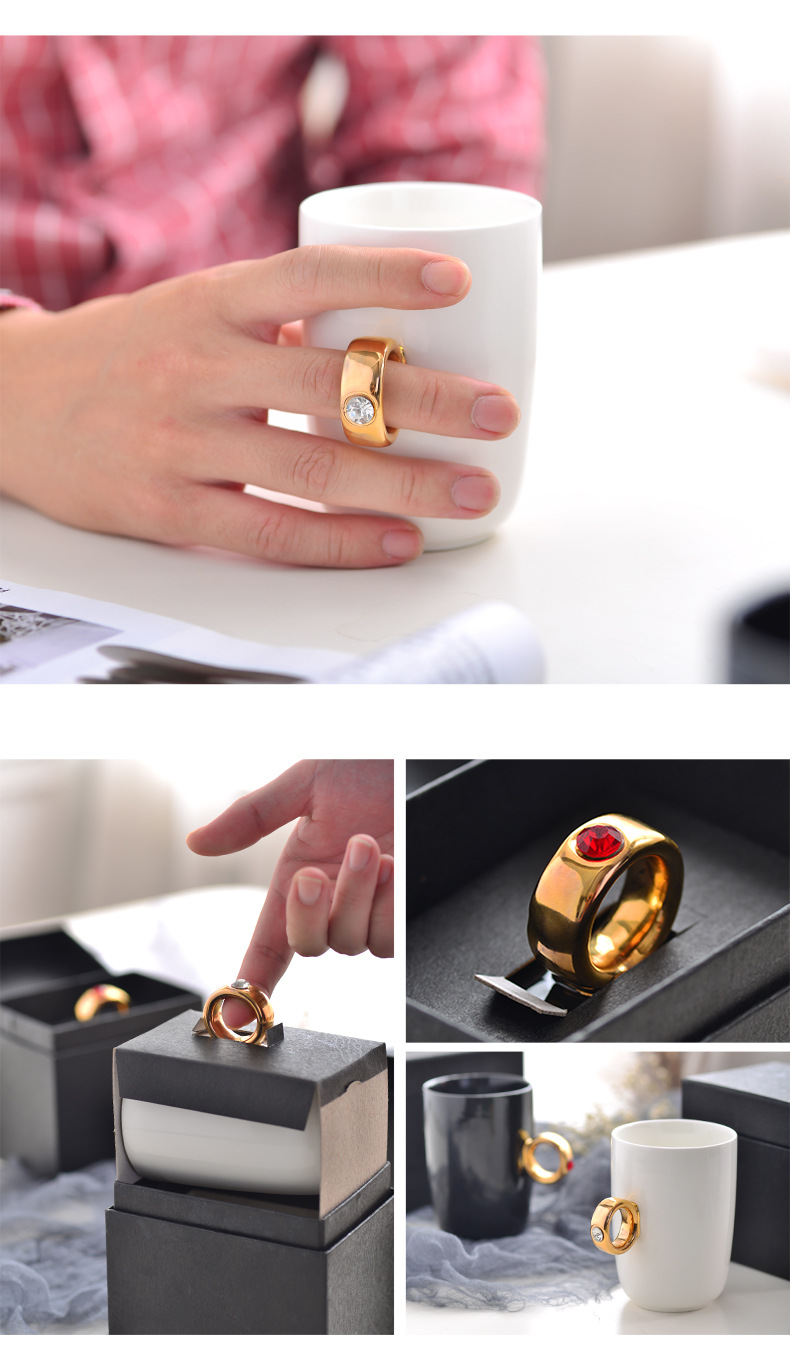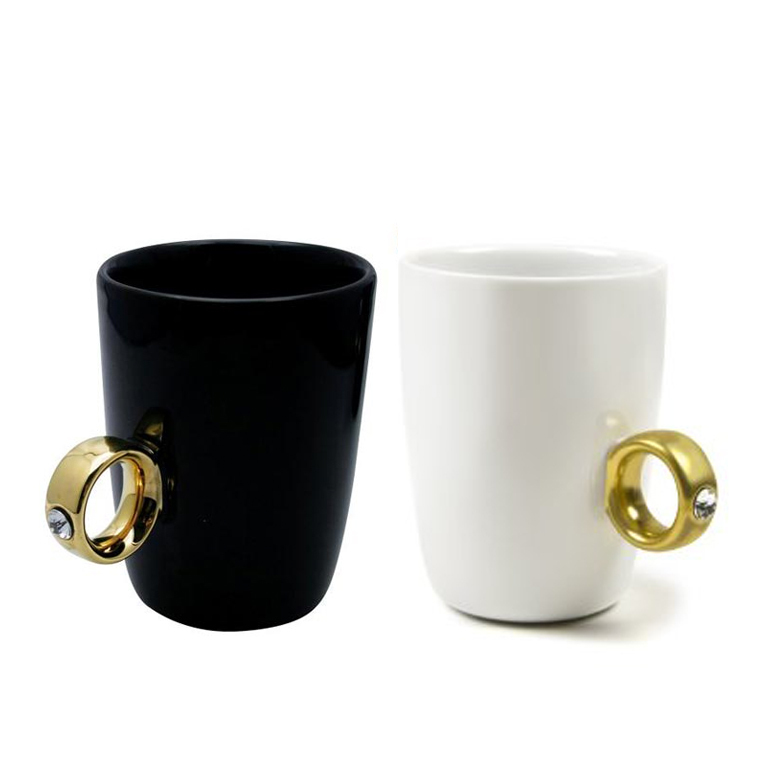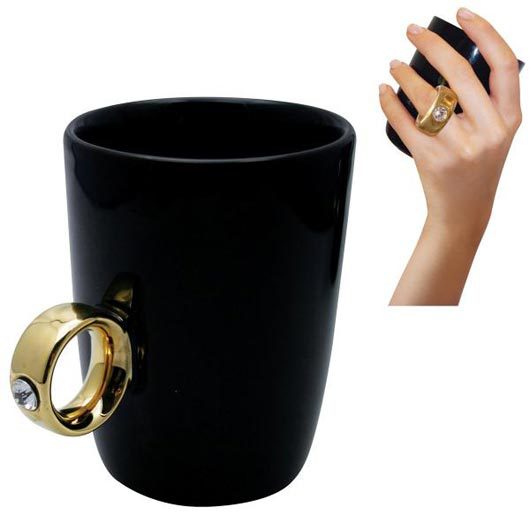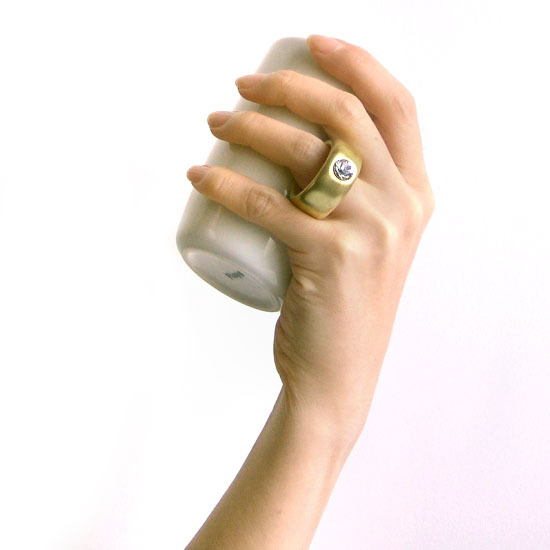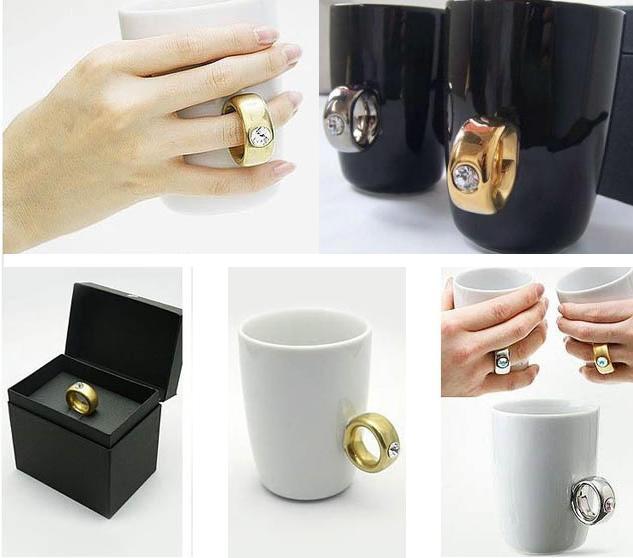 Related Products: